Whiteman Air Force Base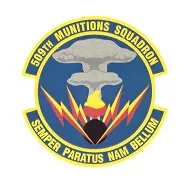 Windsor is the proud sister city to the 509th Munitions Squadron. The Whiteman Air Force Base website provides the following description of their Mission:
The 509th Munitions Squadron enables the rapid employment of air power in support of global attack missions by producing quality munitions and armament systems support. The unit performs assembly, inspection and maintenance of strategic weapons, precision-guided munitions and release assemblies to meet nuclear and conventional B-2 missions in support of Air Force Global Strike Command taskings and U.S. Strategic Command Single Integrated Operational Plan commitments.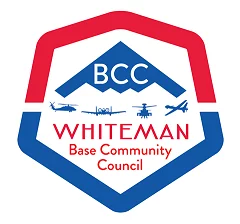 In addition to the duties listed above, the 509th has volunteered their time to willingly and enthusiastically help our community whenever they are called upon. Projects they have assisted with include mowing at Farrington Park, helping set up the lighted Christmas displays for Christmas in the Park, participating in Windsor parades and scraping and repainting the Katy Railroad Bicentennial caboose.
Windsor is one of the regional communities that make up the Whiteman Base Community Council. The Whiteman Base Community Council (BCC or Base Community Council) works to support the Airmen with fundraising to allow them to hold events on base for the Airmen and their families. The individual members of the BCC come from a diverse group of business, religious, educational and professional careers. Specifically, the base employs approximately 12,831 military and civilian people, and the economic impact of the base is more than 666 million dollars. The primary qualification for membership is a desire to locally support the men and women of our military who give us the freedoms we enjoy.​ If you would like more information about becoming a BCC member, you may call the chamber office.